Ultrasonic-wave Cleaning Equipment ---the Second Generation Self-developed Machine
No damage on products
High efficiency
Zero waste discharge
Sewage disposal & water recycling system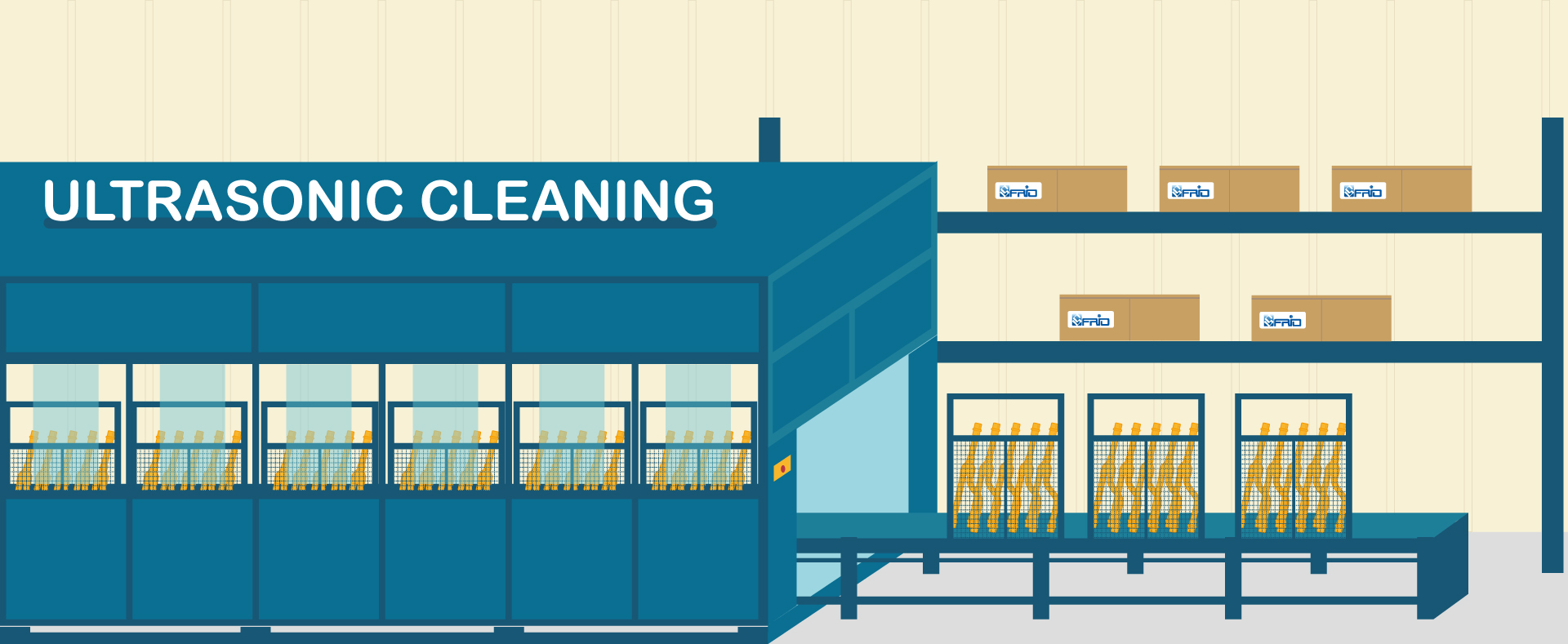 With the pursuit of higher quality, higher efficiency and more environmental friendly, we self-developed the second generation ultrasonic-wave machine
for product cleaning. It is significant for our daily production, it has greatly improved efficiency and there is no collision among pipes so that without
damage during piping cleaning.
What's more, environment protection policy is stricter and stricter in China, many factories were closed down due to inconformity with government
regulations. Development of sewage disposal system in our company dated back in 2015, government started to improve industrial and civil waste
discharge. Since 2015, we increased investment in environmental protection, accomplished building related equipment and systems in 2016 and already
put them into use.
With the second generation of ultrasonic cleaning machine along with sewage disposal and water recycling system , we drastically reduces water
consumption and are able to eliminate sewer discharge, ZERO WASTE DISCHARGE became achievable.
Get the latest price? We'll respond as soon as possible(within 12 hours)